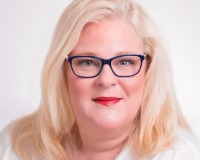 I grew up in Plano, Texas. Got my degree in Computer Engineering from Texas A&M and spent 10 years in Houston as a control systems engineer and later an SAP consultant. So, I speak "nerd" fluently! This is where my love of information came from and being data driven.

However, I also grew up with a mother who was a realtor in Dallas. Helping with open houses, floor duty and managing transactions as a teenager. All before cell phones and fax machines were in vogue! It was inevitable that eventually I would end up in Real Estate. It was my second passion! So, in 2004 I moved to the Jacksonville area and in 2005 I partnered with my mother in real estate until her passing in 2017. I was lucky enough to grow up in this business and learn from the best! (the joke in our office was often that Mom had invented real estate!)
My background managing the chaos of a fast-paced tech world and then the larger than life personality of a true real estate DIVA prepared me to run my business on my own terms, the way I always wanted to.

My customers are my highest priority! Everything I do is to make sure I am providing them with the highest level of customer service and expertise. I am constantly working on improving my knowledge and processes in order to capitalize on the market of the minute.

I have seen and done it all. The good (helping customers create equity in their homes and their lives to achieve long-term goals), the bad and the ugly (selling short sales in a down market and representing banks to help sell off their foreclosure inventory).

My passion is helping families reach their goals through real estate and I am happy to put that expertise to work for you and your family.


Send Lesley a Message